Campagnolo 50th Anniversary Decal / Sticker
Perhaps the hardest part to find of the 50th group is the decal, components can be removed from bikes and recycled and sold on and last "forever", the decal however once applied to the frame is used, it can not be removed and applied to another bike.
After a long time looking I have only ever seen one of these for sale on eBay (Item number:160989845418) it sold for €76!!! so that is an indication how rare they are ...
Anyway, I decided to get some reproductions made. Below is the result. The repro also has the transparent boarder around the diamond just like the original. I believe this is a pretty accurate reproduction of the original decal. I am happy with it.
If you want one of these decals contact me; I had to get 100 printed to get the 2 I needed.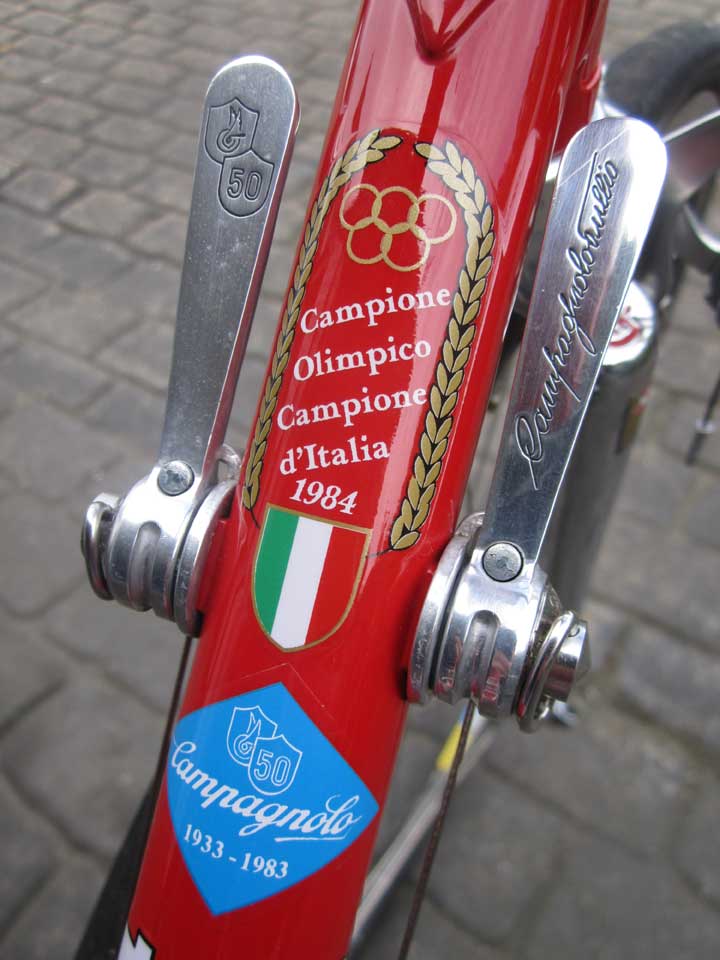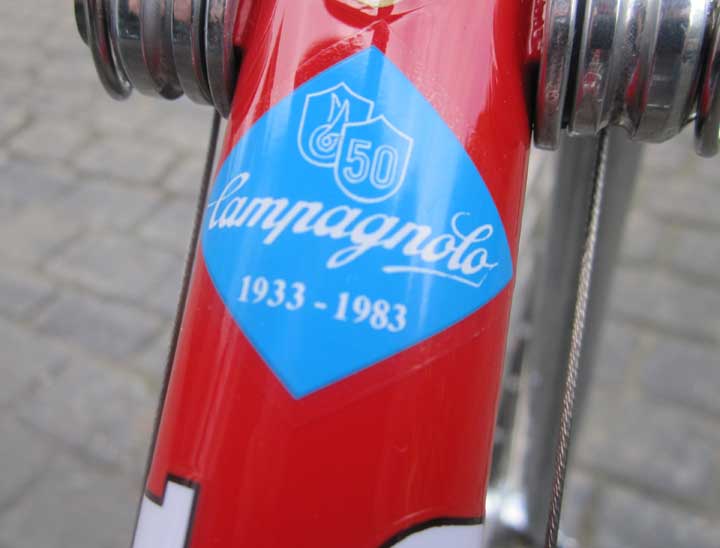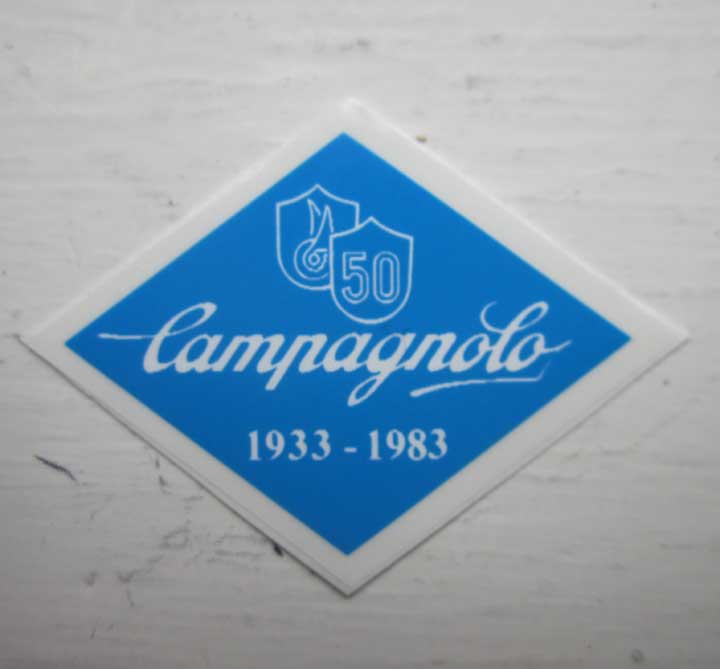 Update: 10/3/2016
I have now acquired an original decal that was supplied with the set.
I also met an old Belgium woman at a bike jumble in the Netherlands who was selling all sorts as the familiy was closing down the shop. She had allsorts of decals for sale; including the middle one below.
I have never seen this before; she had 3, I bought them all. I have used one on my Montello build ... the other two are not for sale.