Campagnolo 50th Anniversary Parts on My Montello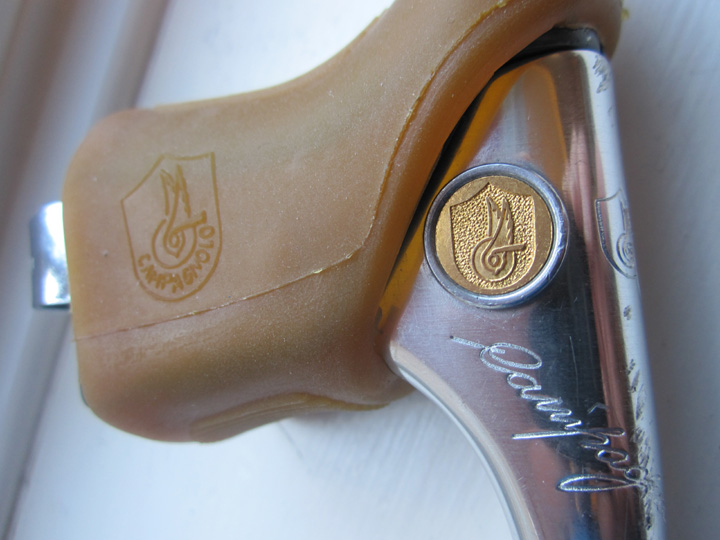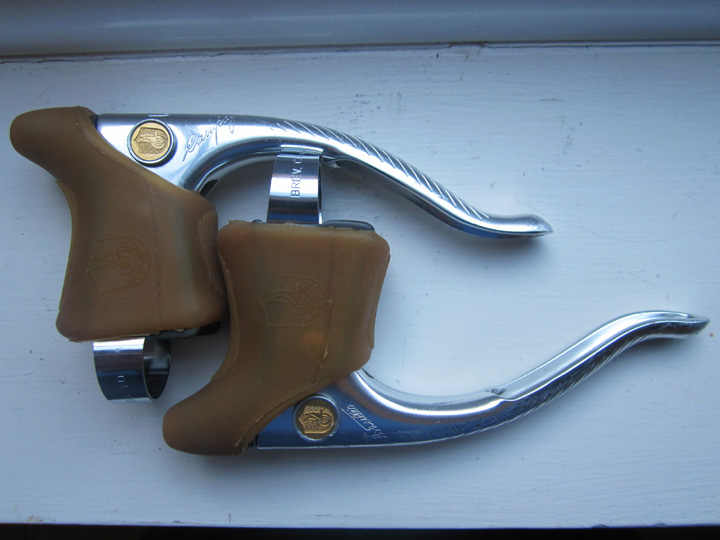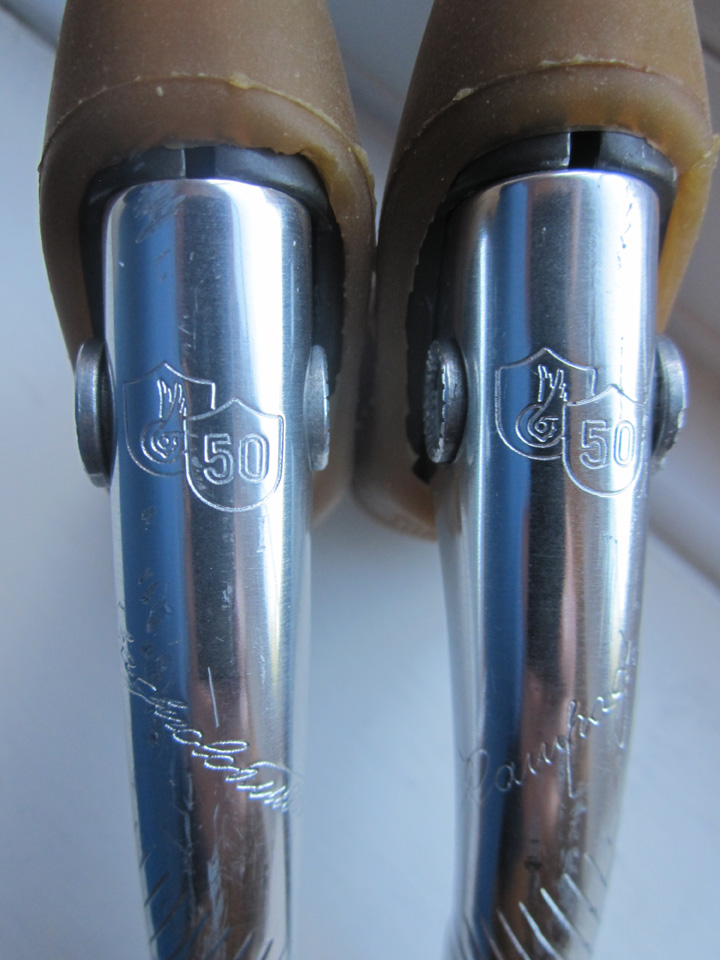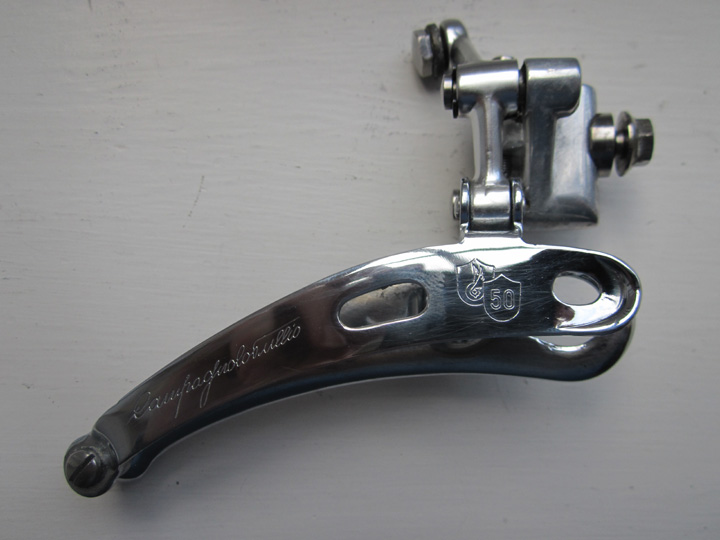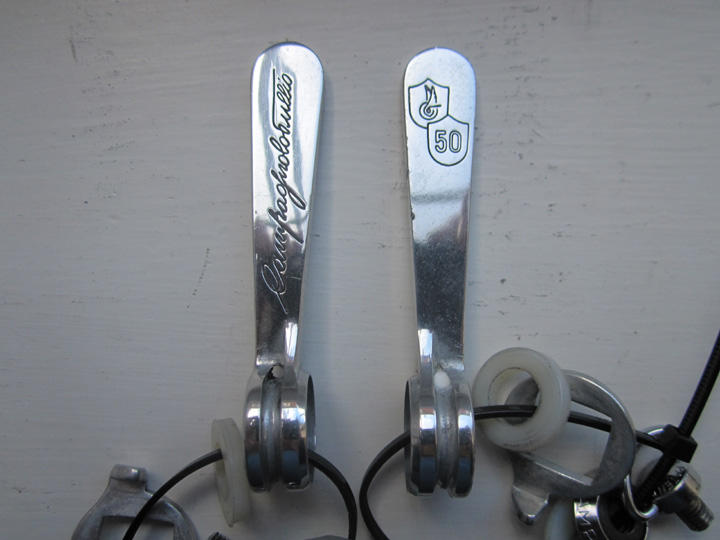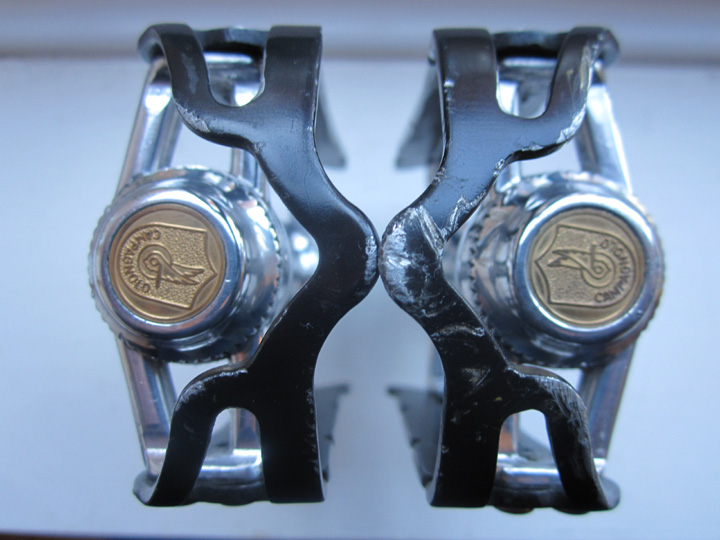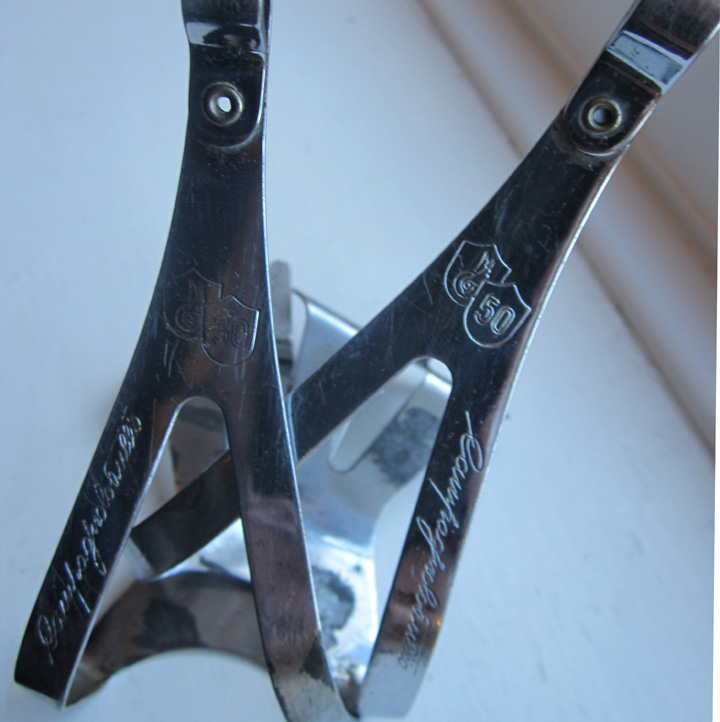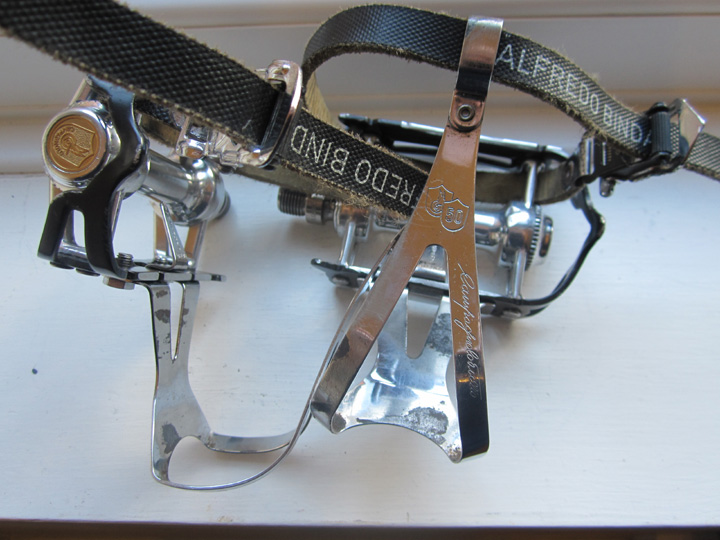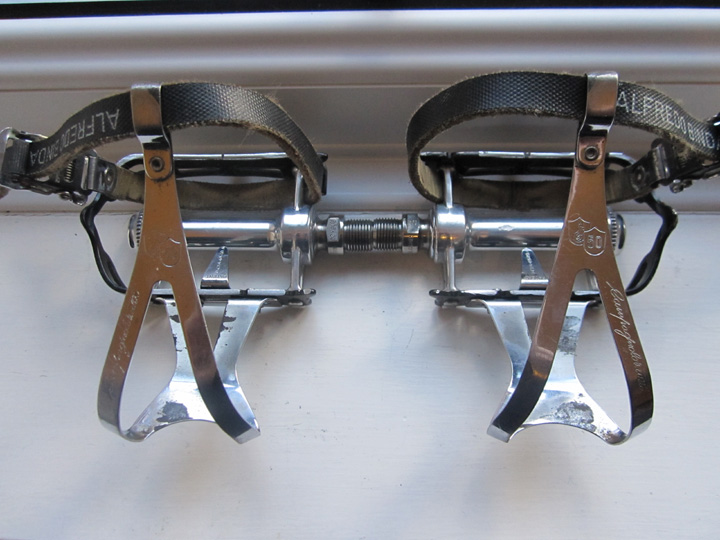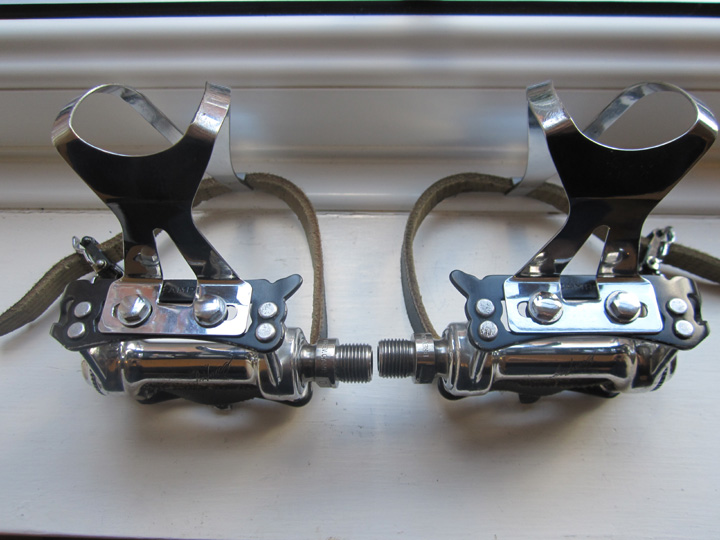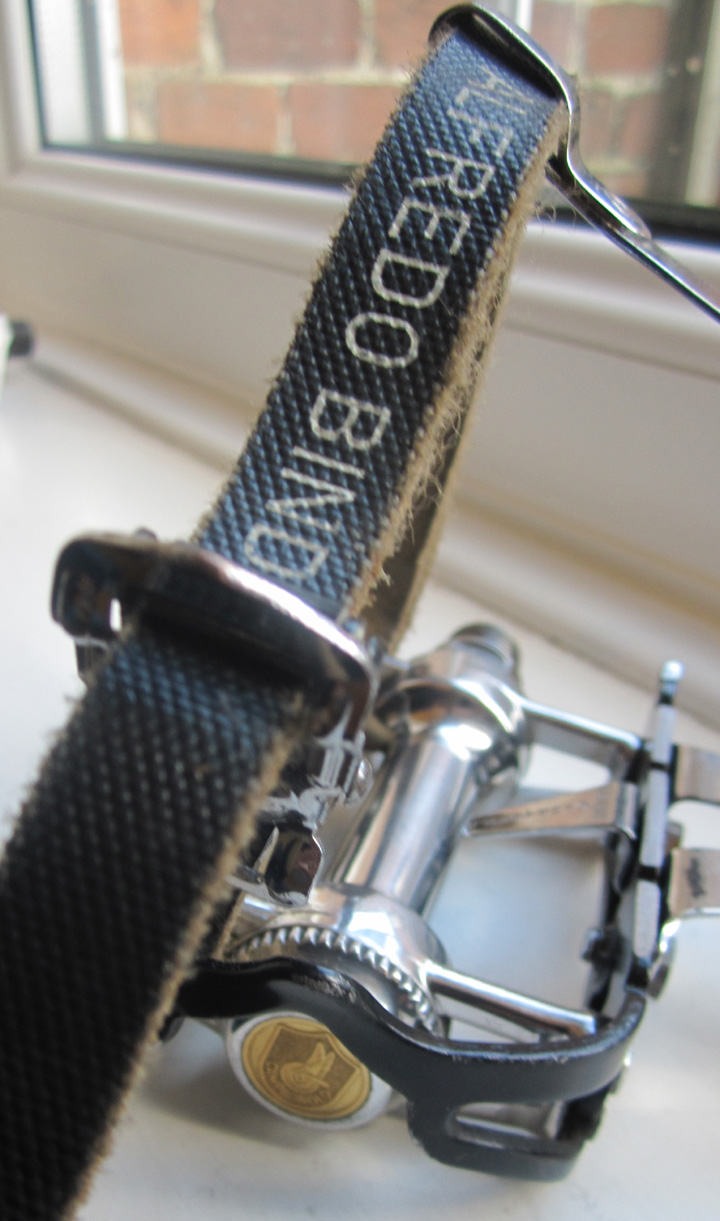 The 50th set did not have a specific BB, it came with Super Record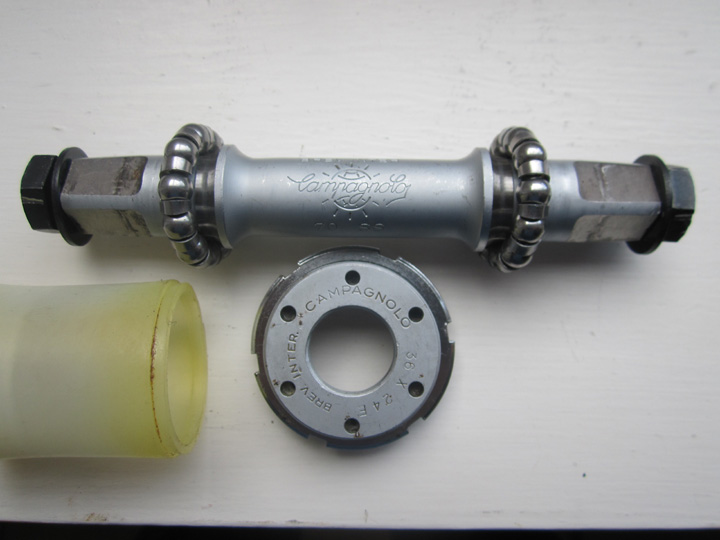 The 50th set did not have a specific headset, it came with Super Record, below is actually a C Record on my bike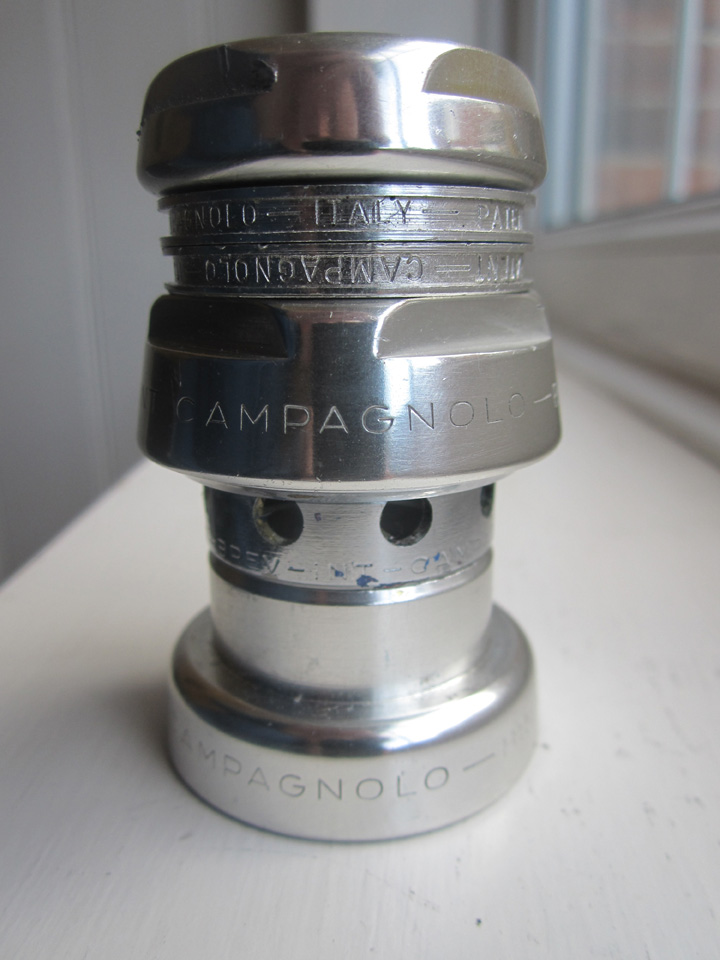 Other notes:
You need step ferulles to feed the brake cable; here are a couple of links.
http://www.sjscycles.co.uk/stepped-chrome-ferrules-37-mm-insert-for-5-mm-gear-outer-pack-of-4-prod5267/
http://www.venhill.co.uk/Cables_-_Components_Kits/Cable_Components/Ferrules_-_Cap/F82G_STEPPED_FERRULE_FOR_LB2NS_5mm_DIA_GROOVE.html

I need one of these pivot caps ...
The missing pivot cap has been replaced by a custom made nut by Paul Manning and his colleges at Allen Brothers. A far superior solution than the dome nut.
A great replica version, thank you chaps.