Vintage Pinarello Montello - Cinelli Bars and R1 Stem Pantograph
Bars covered using a VeloBitz Kit: Note you will need the extra long kit for deep drop bars.
here is a link to the retro / vintage leather bicycle handlebar kits >>>
Photos taken before brake cables added.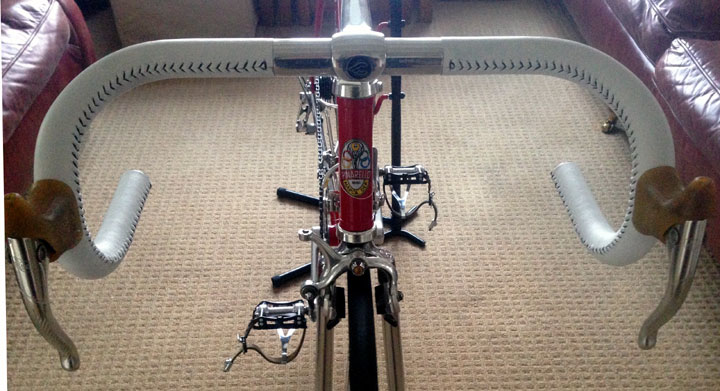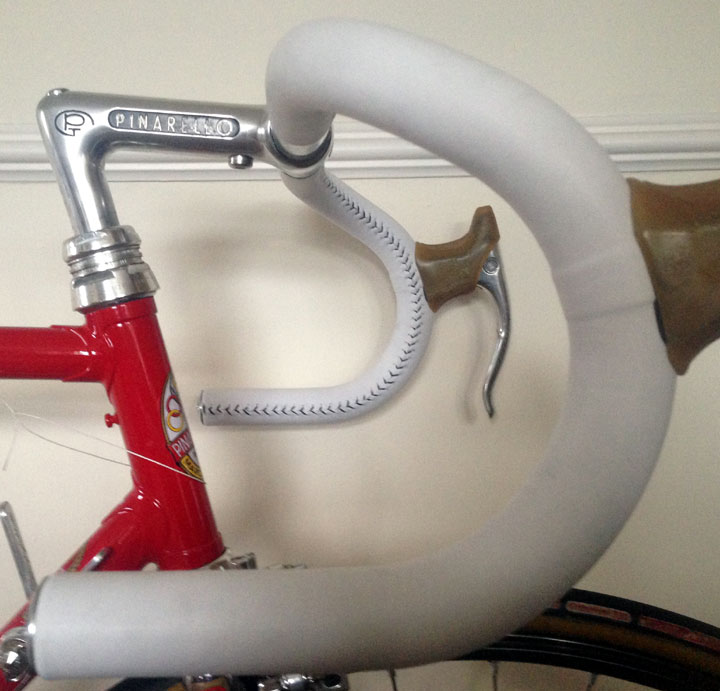 After polishing ... (before below)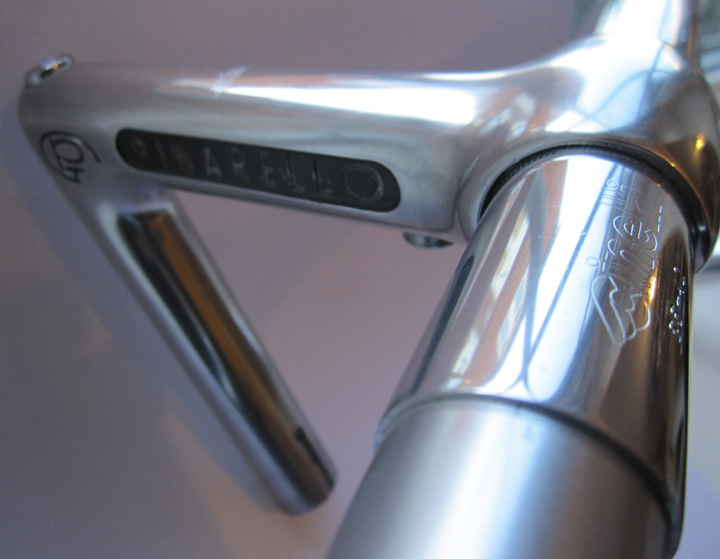 The below scan gives the dimensions of the varios Cinelli Models (sorry for the poor quality, I found it on-line) the 66-40 model has more reach and drop; you can just about read the numbers in the table.
This site has an excellent graphic showing the profiles ... http://ruedatropical.com/2009/03/road-drop-bar-geometry/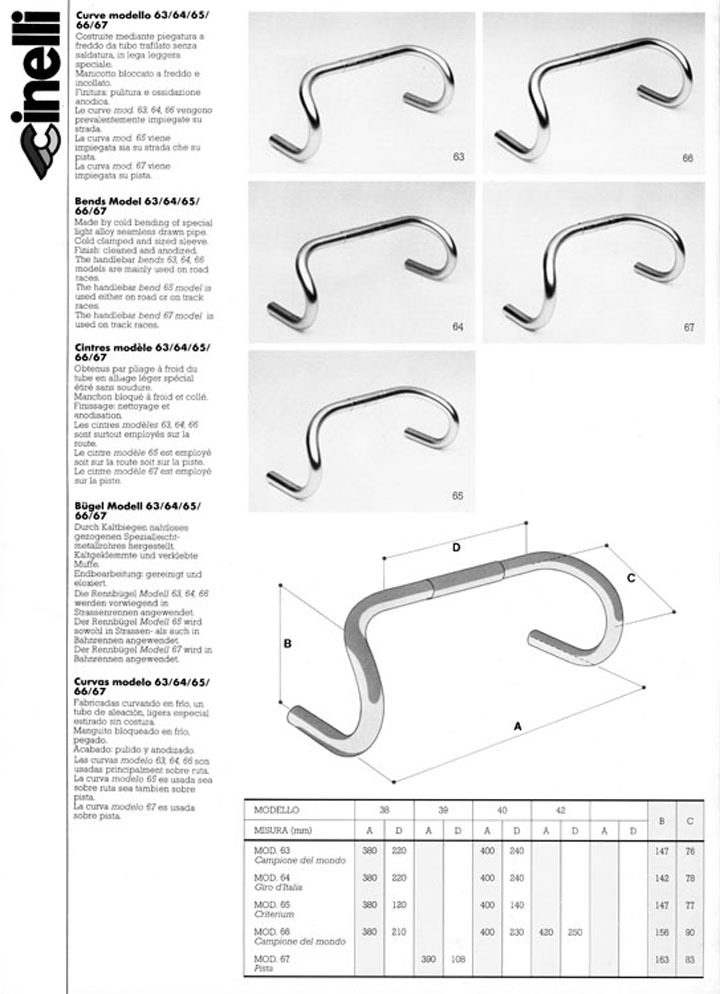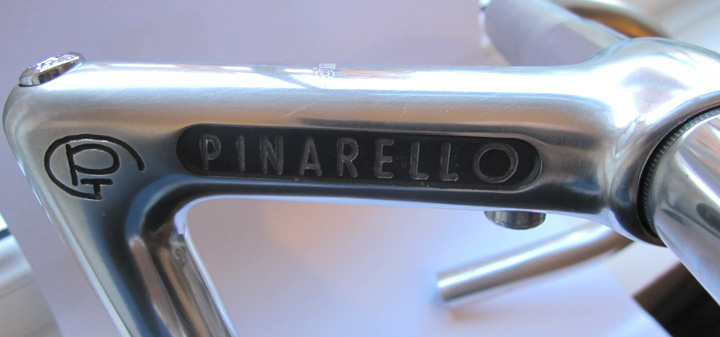 Before polishing ...