Santini Pinarello Montello Jersey
This was the commemorative jersey for the 1985 World Championships held at Giavera del Montello near Treviso.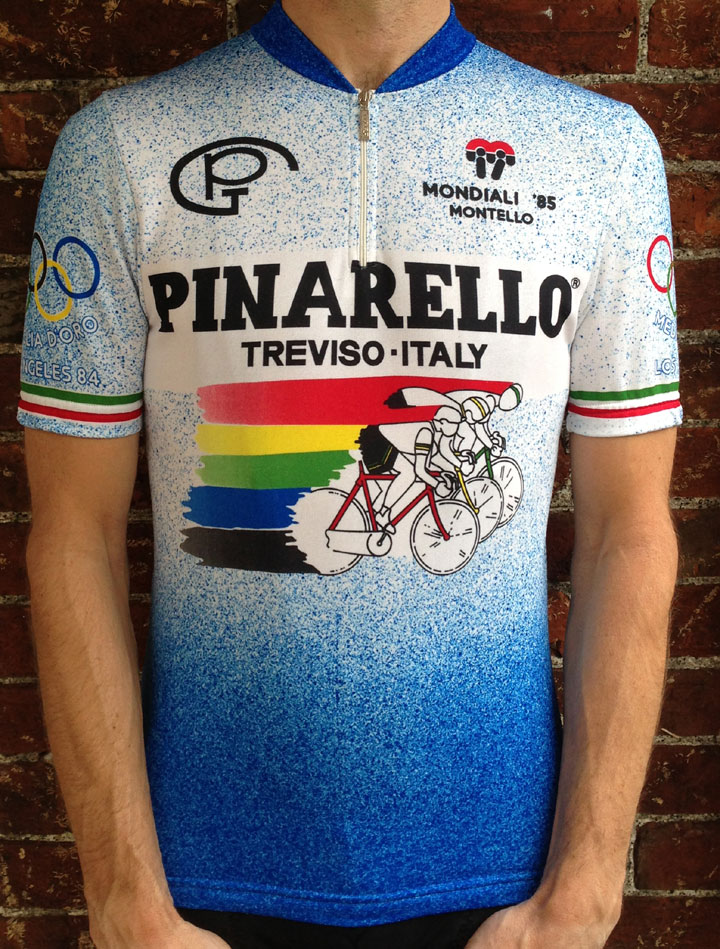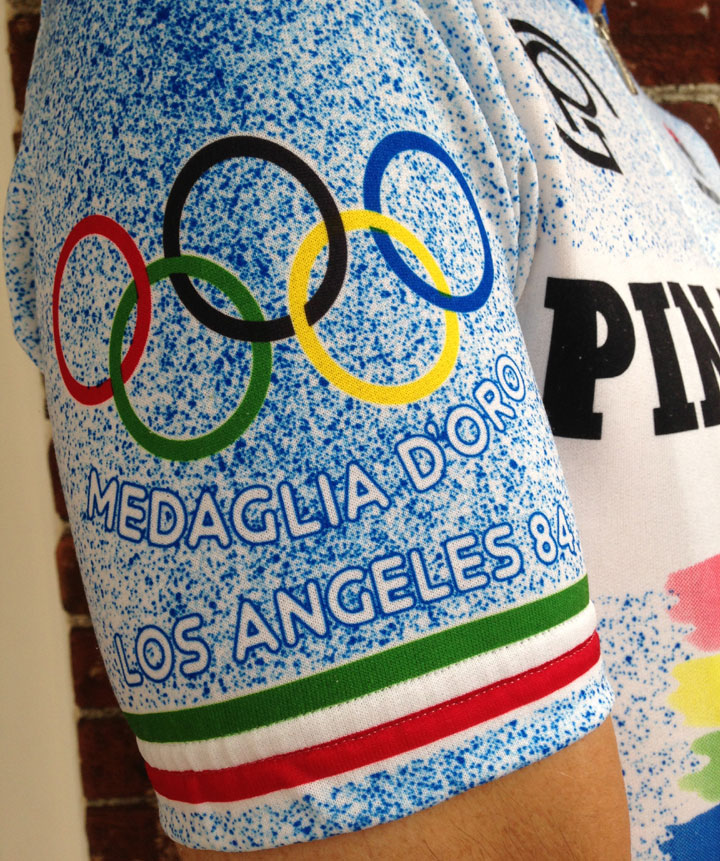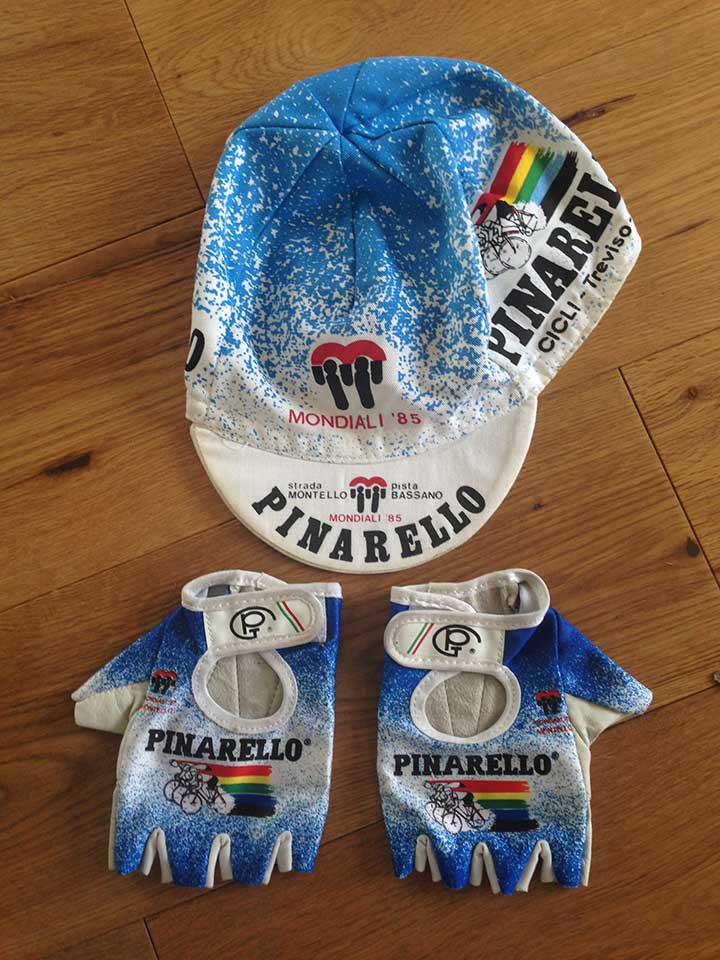 '84 METAURO MOBILI PINARELLO CAMPAGNOLO TEAM CYCLING JERSEY MAGLIA
Made by Santini who also made the team issue kit. It's made from knitted acrylic and it's a jersey from the era and not a modern repro.

Metauro Mobili were an Italian pro team who were part of the pro peloton during the early eighties.
The 1984 roster included former Tour de France winner Lucien Van Impe as well as dutch veteran Johan van der Velde.
Vittorio Algeri won (1984) the right to wear the Italian National Champion jersey riding for Metauro Mobili Pinarello on a Montello.

Van Impe placed 7th at the 1984 Giro but results for the team were modest and Metauro Mobili ceased sponsoring the team at the end of the season.